Has evangelism become a bad word for you? Feel intimidated or perhaps stuck in how to move the conversation forward with those around you towards the gospel?
We've all experienced that. That's why this workshop will be a breath of fresh air to you!
Join us for a Saturday of equipping as we host Bill Hogg and his Being Good News People workshop where the goal for each person is that they will:
be refreshed!
think and act as a missionary where God has placed them
be empowered in gospel fluency
have greater confidence in telling God's Big Story and how God's story has collided with their story
be motivated and inspired to live on mission in their everyday life
Cost for the day is $12 ($8 for students) and covers all materials as well as lunch. Places are limited so please make sure you register by clicking here.
ABOUT BILL HOGG
NATIONAL MISSIOLOGIST, C2C NETWORK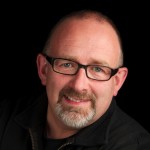 Bill Hogg 's role is to help leaders and established churches think and act like missionaries. He is available to inspire, equip and coach leaders and churches following Jesus into the Canadian mission fields.
He is a former radio host and has served as a  a pastor, professor, evangelist and a movie extra! He was involved in pioneer evangelism in his native Scotland where he launched Youth For Christ. He has served as part of the Arrow Leadership Ministries faculty for  several years, offering congregational and Para-local church leaders training in evangelism.
He is currently pursuing doctoral research in the area of leadership approaches to congregational renewal and missional renaissance. Hogg is a published author who has written books on prayer and on youth culture and is currently writing an evangelism primer for leaders.
He is married to the girl of his dreams, Morag and has two amazing adult kids- Naomi and Peter , and is "Papa" to Mackenzie! Bill enjoys English Premier League Football ("Soccer" to North American Philistines) and he admits to being a fan of Master Chef and Kitchen Nightmares. Bill enjoys grocery shopping and browsing in bookstores while savouring gourmet coffee.