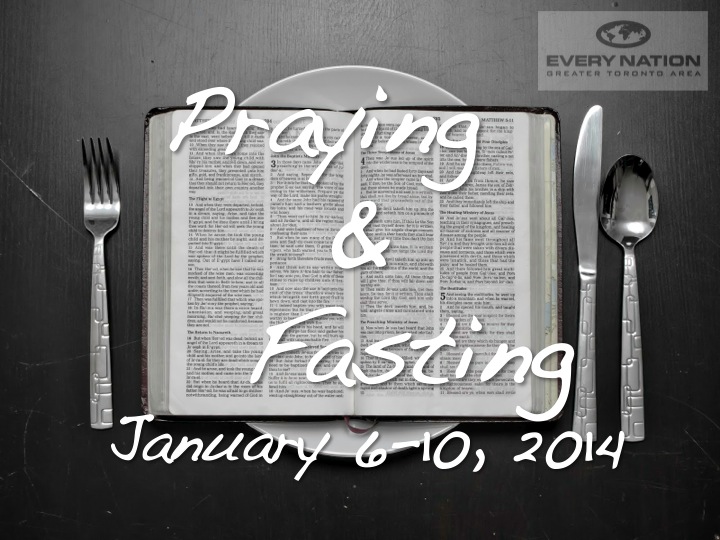 Every year, we join with our Every Nation family around the world and dedicate a week to prayer & fasting to prepare and focus for the year ahead. We invite you to join us in this special time. You can download this helpful prayer & fasting manual for 2014 here.
Each day we'll be praying into a specific theme:
Monday – CITY: Pray for Toronto, GTA and her people.
Tuesday – CAMPUS: Pray for our campuses and students.
Wednesday – CANADA: Pray for this nation and her God-given destiny amongst the nations.
Thursday – CHURCH: Pray for our church and the churches in the city.
Friday – CALLING: Pray into your calling as an individual, that God would reveal and align you increasingly to it.
Prayer meetings 6:30 – 7:30 PM
Monday, Wednesday & Friday
Every Nation GTA Office
2323 Bloor Street W, Suite 216
(Note: We encourage only healthy adults to fast. If you are pregnant or nursing, you should not fast. If you have any medical condition, you should check with your doctor before fasting.)