SPRING 2022: REGATHER + RELAUNCH
As restrictions continue to relax and the pandemic-tone shifts towards learning to live with Covid instead of defaulting to lockdowns,  we as a church community can begin to make concrete efforts towards regathering and relaunching. 
Below are some ways you can stay connected and engaged, and let's continue to be a people of faith, hope and love in and for our city. 
Let us think of ways to motivate one another to acts of love and good works. And let us not neglect our meeting together, as some people do, but encourage one another.
Hebrews 10:24-25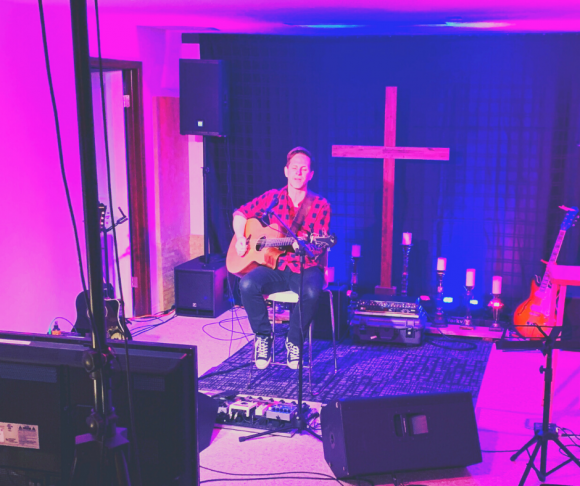 ---
Popup Worship Services
The rhythm we are currently in over Spring is gathering altogether in-person on the first Sunday of each month for our worship service. At these services, we are focusing on worship, communion and prayer together, and our preaching is shaped around the theme of "Moving Forward." To find out about the next one, checkout upcoming events:
---
In Home Worship Gatherings
Between popup services, we continue to gather together online as a church on Sundays for a time of worship and the Word. Join us at 10:30am and livestream the service via Facebook or Youtube.
We encourage everyone in our church community to join together in each other's homes to experience the livestream service together: worship, pray & fellowship together. For those newer to our church community who may not know who to reach out to yet, we'd love to help you. You can email us and we'll be in touch to follow-up.
---
Small Groups
Most groups remain online for now or are adopting a hybrid approach of both online and in-person. If you'd like to be connected to one of the small groups, you can reach out directly by clicking the link below, or contact us and we'd gladly help you.
---
Courses, Conversations & Webinars
Stay tuned by checking out our upcoming events as we rollout courses, (un)common ground conversations and webinars, including our revamped Foundations Course for an online platform.
---
Weekly Email Newsletter
All our latest updates go out in our weekly Wednesday email so make sure you're signed up to receive this important piece of communication especially during this time.
---
Sermons and Discussion Guides
Missed the service? You can watch or listen to all current and past sermons right here on our website. We also upload a sermon discussion guide for you to download (or better yet, discuss with friends in one of the small groups).
---
Generosity and Giving
You can continue to give online or through mobile. Click the button below. We have also setup a Benevolent Fund to go towards the needs of those in our church community during this time.
---
Social Media
Stay connected for regular updates, resources and content through our social media platforms.