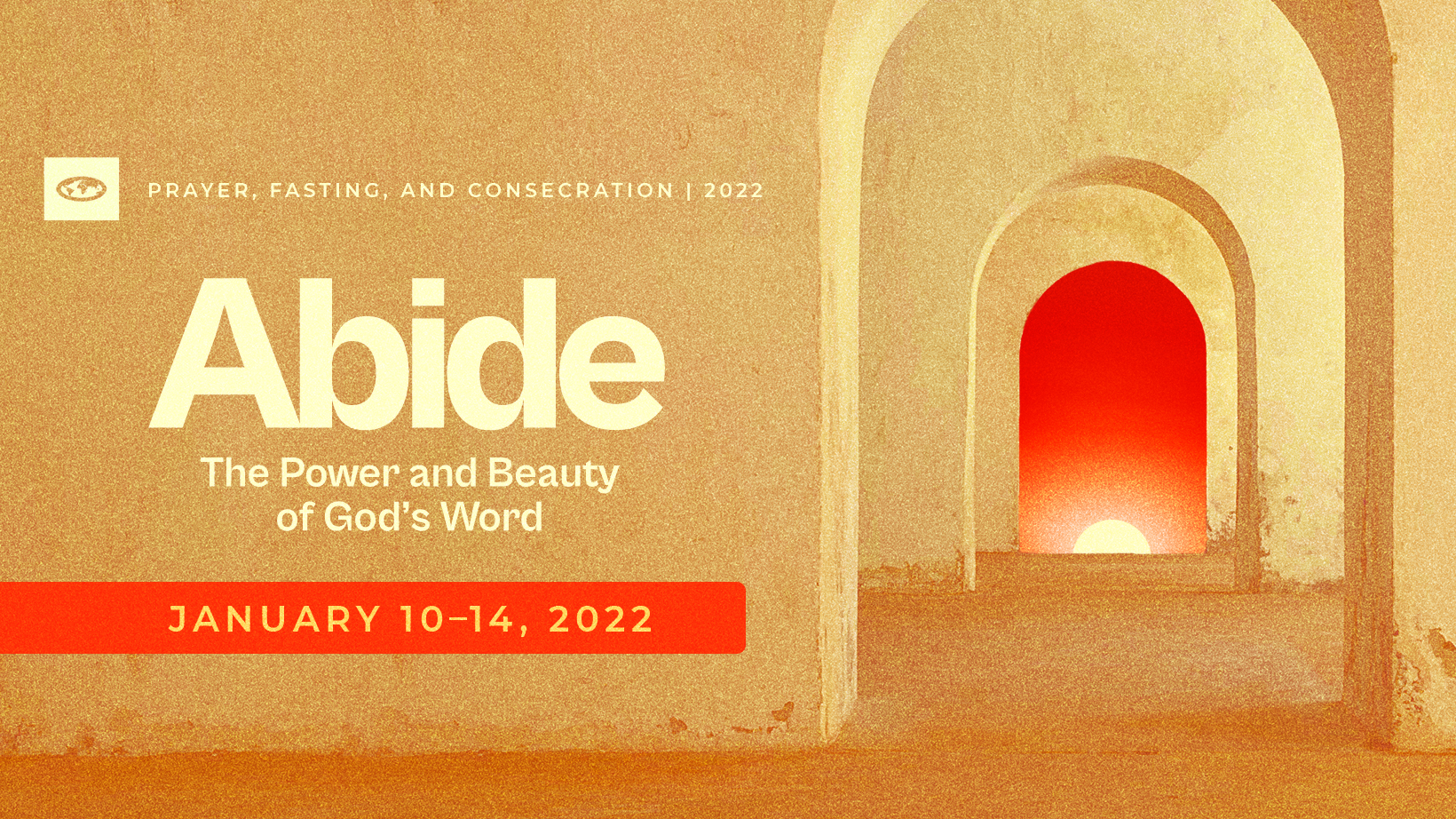 At the start of each year, our global Every Nation family of churches and  campus ministries begin with five days of prayer, fasting and consecration to humble ourselves before God, consecrate ourselves to him for the upcoming year, and agree together for breakthroughs.
Fasting is a spiritual tool God uses to advance his kingdom, change the destiny of nations, spark revival, and bring victory in people's lives. Let's press into God during this week like never before! (NOTE: Consult a physician, especially if you are pregnant, nursing, or taking medication. If your situation does not allow you to do a full fast, determine what will work best for you.)
This year's theme is ABIDE. To help you plan for the fast and to download the devotional guide as well as other helpful resources, click here.