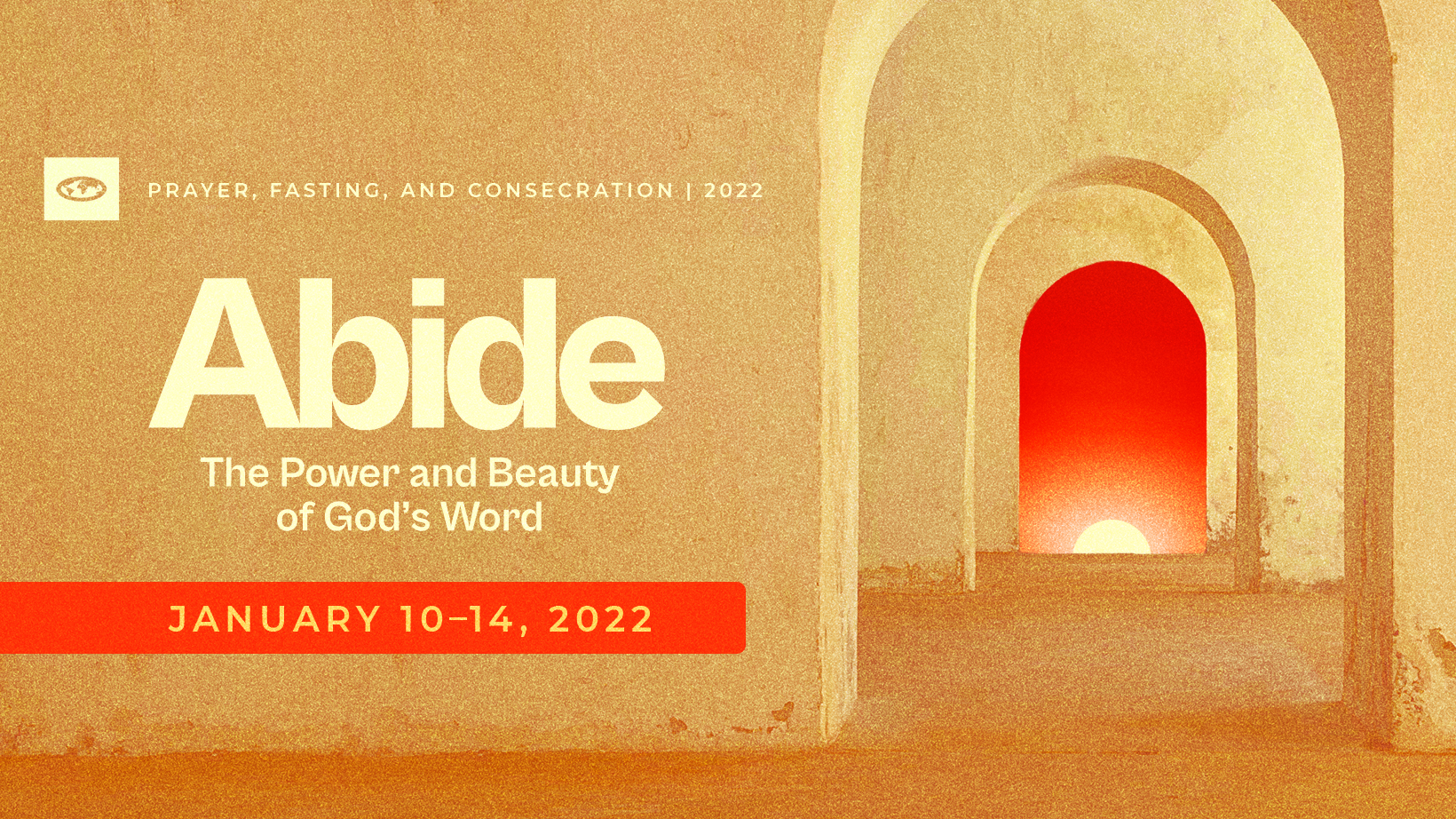 At the start of each year, our global Every Nation family of churches and  campus ministries begin with five days of prayer, fasting and consecration to humble ourselves before God, consecrate ourselves to him for the upcoming year, and agree together for breakthroughs.
For some more practical help on fasting and to download the devotional guide or family devotional guide, please checkout the official website here. 
This year's theme is ABIDE. Below is the prayer schedule and a few helpful resources for the week of prayer and fasting:
PRAYER MEETING SCHEDULE
Mon 7pm | CHURCH-WIDE: begin the fast prayer meeting | zoom link 
Wed 9pm | EN CANADA-WIDE | zoom link
Fri 7pm | CHURCH-WIDE: break the fast prayer meeting | zoom link 
Please also checkin with your small group for prayer.
RESOURCES

Abide Playlist
Every Nation Music has created a playlist that features songs from Every Nation churches centered on the theme Abide. You can find it on Apple Music, Spotify, and YouTube.
Every Nation App
The 2022 prayer and fasting guide is available on the new Every Nation App, which you can find on the App Store and Google Play.