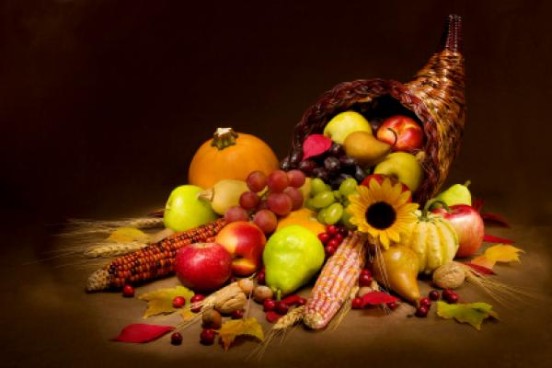 If you have ever been in charge of cooking a traditional Thanksgiving Day meal for a large number of people, you have probably fretted over the provisions: Is the turkey big enough? Will it turn out right and be ready when the guests arrive? Will there be enough stuffing and cranberry sauce for everyone at the table? Or perhaps your goal for the Thanksgiving weekend is to get to the cottage to winterize it. Did you bring the right tools and everything you needed before leaving home?
But why do we have this holiday in the first place? On Thursday, January 31, 1957, the Canadian Parliament proclaimed: "A Day of General Thanksgiving to Almighty God for the bountiful harvest with which Canada has been blessed – to be observed on the 2nd Monday in October."
We invite you to join us for our Thanksgiving service and meal this Sunday, 10:30 a.m. at Innis Town Hall.